Liquid error (templates/product.alternate line 2): Error in tag 'section' - 'product.alternate' is not a valid section type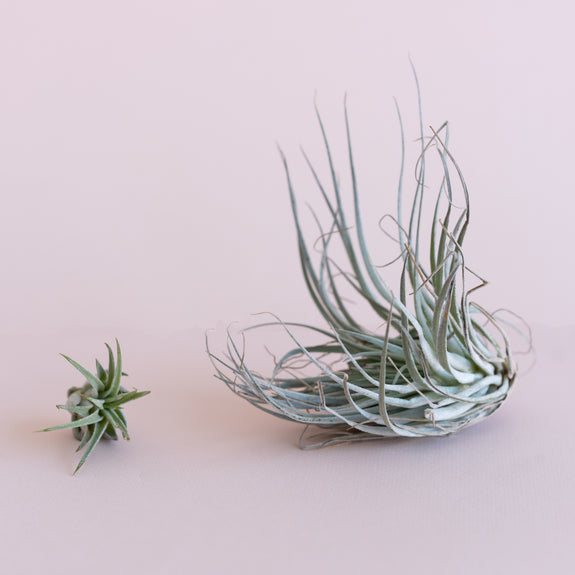 AIR PLANTS
ABOUT US
Professionally, we're known as tillandsia, but more commonly known as air plants. We're one of the most low-maintenance plant friends, perfect for an office or small apartment! We get our name because unlike most plants, we don't need soil to survive (the best "no mess" addition to your plant collection). Told ya we're easy going! We're also Epiphytes, which literally translates to "upon a plant," because in nature we use our roots to climb on other trees and leaves. A common misconception is that we only need air to survive - not true! We need sun and water, too, and absorb H2O and nutrients through our leaves.
THE LIGHT WE LIKE 
As a houseplant, we love bright, indirect light. Our cousin, the Xerographica,  prefers brighter light than other air plants and can handle direct sun.
HOW MUCH WE DRINK
We love baths! To keep us thriving, fully submerge in room temperature water approximately once a week for 20-30 minutes. To dry, plop us upside down on a towel to to rid water from our nooks and crannies.