Liquid error (templates/product.alternate line 2): Error in tag 'section' - 'product.alternate' is not a valid section type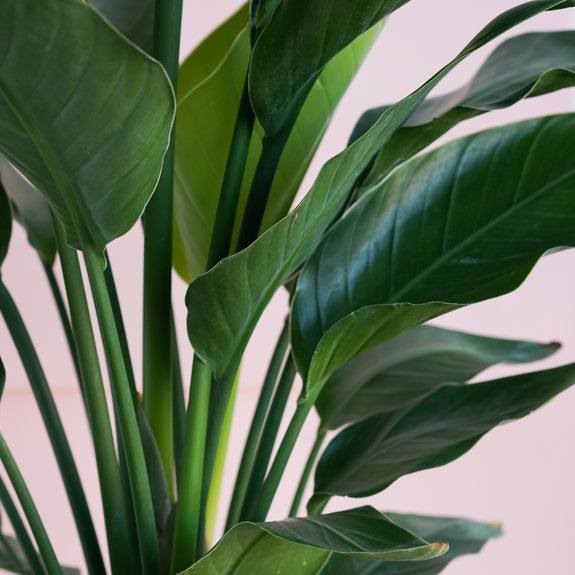 BIRD OF PARADISE
ABOUT ME
My professional name is Strelitzia Nicolai, but my friends call me a Bird of Paradise.
For those seeking large, attention-grabbing plants, I'm your girl! My low maintenance vibe and large, striking leaves make me the perfect addition to your home jungle. Fun fact: Under the right conditions, I can produce a wildly colorful flower that closes resembles a bird in flight, hence my name. My flower has also become a symbol for "paradise."
THE LIGHT I LIKE
I'm a true sun-lover, so I prefer West or South facing windows. I can handle both bright, filtered light to full sun (if slowly acclimated).  
HOW MUCH I DRINK
Water me once a week when the soil is dry 2" - 3" on top, but don't let my roots sit in wet soil!