Liquid error (templates/product.alternate line 2): Error in tag 'section' - 'product.alternate' is not a valid section type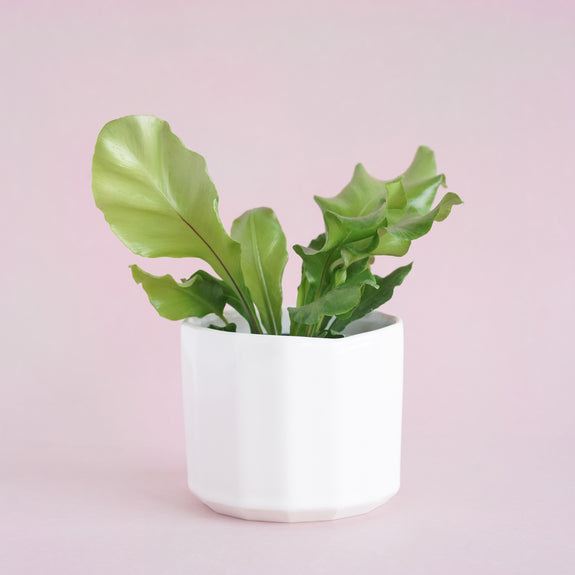 BIRDSNEST FERN
ABOUT ME
I'm a Bird's nest fern, and am unique among ferns with my large, wavy or crinkly leaves. I'm not nearly as finicky as my other family members, making me a great companion for novice and experts alike.
THE LIGHT I LIKE
I do best with medium to bright, indirect light. My leaves flatten out when grown in lower light.
HOW MUCH I DRINK
Keep my soil evenly moist but not soggy. Cut back on watering during the winter when I enter my dormant period. I love humidity, so a bathroom with a window is my happy place.