Liquid error (templates/product.alternate line 2): Error in tag 'section' - 'product.alternate' is not a valid section type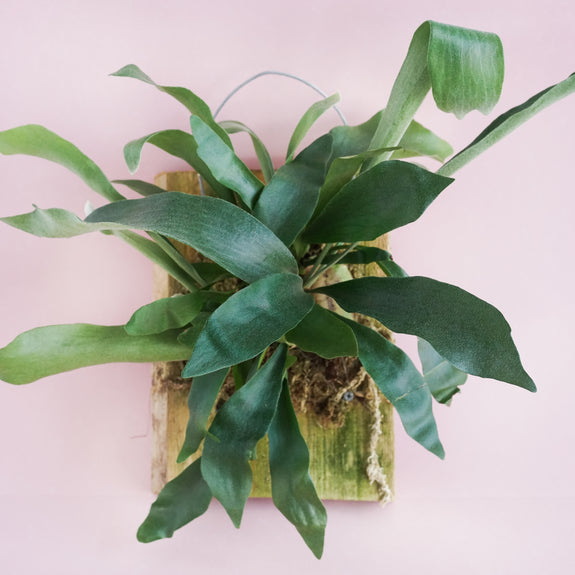 MOUNTED STAGHORN FERN
ABOUT ME
I'm a staghorn fern mounted on wood! Like air plants, I'm an epiphyte, which literally translates to "upon a plant." In nature I use my roots to anchor and climb on other trees, and I absorb water and nutrients through my fronds (aka my leaves!).  I fancy myself 'living art', as I'm often found mounted on wood and mixed into a gallery wall.
THE LIGHT I LIKE  
I love many hours of bright, filtered light, but must be protected from harsh, direct sun or my fronds will burn.
HOW MUCH I DRINK 
Fully submerge me in water for 10-20 minutes weekly, fully saturating my root ball and leaves. I especially love bathrooms and enjoy frequent mistings!