Liquid error (templates/product.alternate line 2): Error in tag 'section' - 'product.alternate' is not a valid section type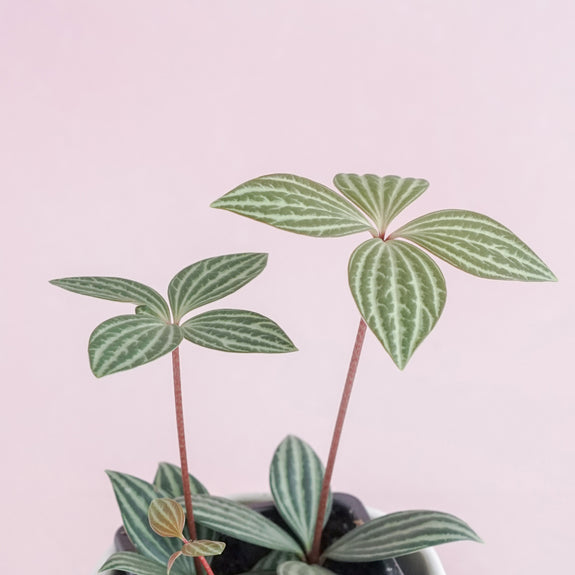 PEPEROMIA
ABOUT ME
Peperomias come in various shapes, colors and sizes and are perfect for windowsills, desks, and other small spaces!
THE LIGHT I LIKE
I prefer moderate to bright, indirect light, but be sure to avoid direct afternoon sunlight. East and North-facing windows are best.
HOW MUCH I DRINK
Water thoroughly once a week. Peperomias are more succulent-like, so if you miss a watering every now and then, it will be just fine!
POPULAR VARIETIES
Ripple, Sweetheart, Puteolata, Watermelon