Liquid error (templates/product.alternate line 2): Error in tag 'section' - 'product.alternate' is not a valid section type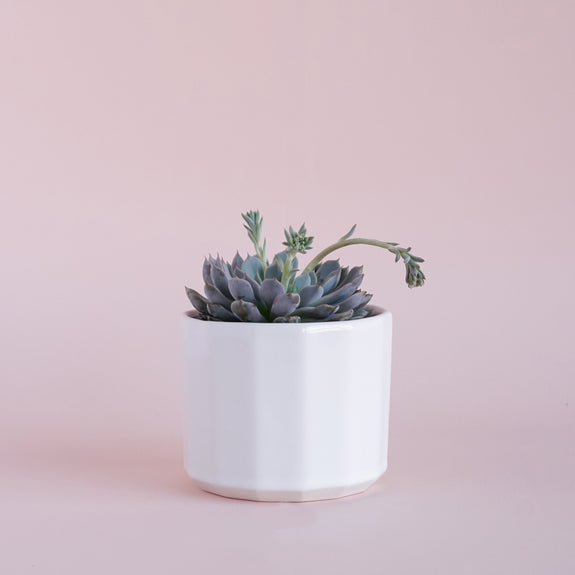 SUCCULENTS
ABOUT US 
Succulents are sun-loving plants! We come in an incredible variety of sizes, colors, and shapes, making us incredibly popular.
THE LIGHT WE LIKE
Give us all the sun! We like to live as close to a window as possible, ideally South, West or East facing. Most varieties prefer extended periods of direct sunlight.
HOW MUCH WE DRINK 
We're very drought tolerant. Water once every 2-3 weeks or when the soil is thoroughly dry. Be careful not to overwater, as we can rot very easily. Pro tip: it's always better to err on the side of under-watering, then adjust if necessary.
POPULAR VARIETIES
Echeveria, sedum, jade, haworthia, lithops