Liquid error (templates/product.alternate line 2): Error in tag 'section' - 'product.alternate' is not a valid section type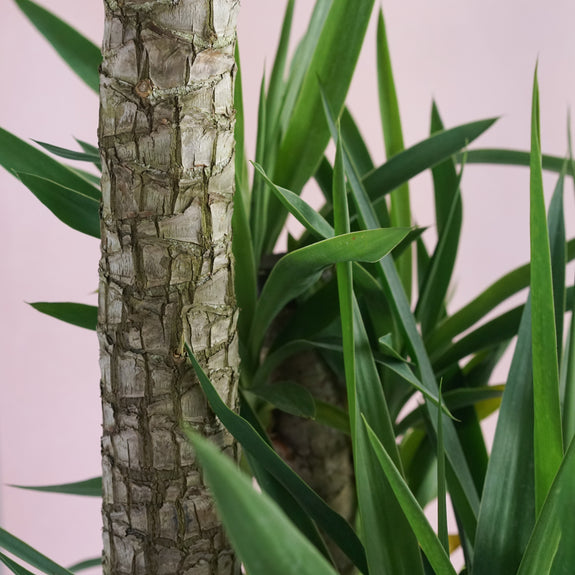 YUCCA CANE
ABOUT ME
I'm an easy, beautiful way to add a vertical, but compact, focal point to an indoor space!
THE LIGHT I LIKE
I thrive in bright, indirect light and can be acclimated to full sun. West and South-facing windows are best.
HOW MUCH I DRINK
I'm a drought tolerant plant that stores water in my thick trunk. Water once every two weeks thoroughly, allowing the soil to dry out in between.