Liquid error (templates/product.alternate line 2): Error in tag 'section' - 'product.alternate' is not a valid section type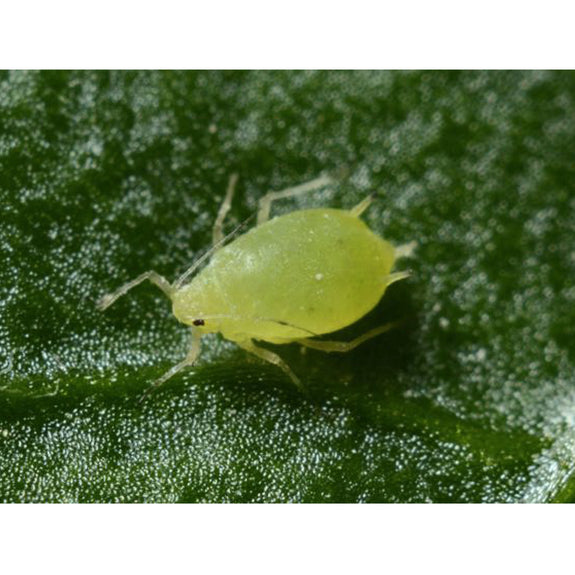 APHIDS
Help! There are tiny bugs and sticky stuff all over my plant!
You're probably dealing with: Aphids
How can I tell?: Aphids are tiny, plump pests no larger than 1/8" that feed on various parts of a plant, most commonly the stems, leaf undersides, and new growth. They come in a wide range of colors (green, yellow, orange, red, beige, pink, and black) and gather in large clusters, making them easy to spot. Sticky leaves are a telltale sign of their presence, as they leave behind a shiny secretion after feasting on the plant's sap.  Untreated, these pests cause leaf deformation, discoloration, stunted growth, and leaf drop.  
But, why?: Aphids typically affect plants that have been living outdoors and then brought inside. Check fresh flowers and produce brought in from the garden, new houseplants, and any plants that have spent the warmer months outdoors before bringing them inside.
Let's fix this: If a plant has aphids, immediately isolate from other nearby plants and check neighboring plants. Remove as many aphids as possible with a damp paper towel or by forcefully hosing them off with water. Wash the leaves with a weak solution of unscented, liquid soap or neem oil and warm water in a spray bottle. The soapy mixture kills aphids on contact. Be sure to test the solution on one leaf first to see how the plant reacts: some plants are sensitive to soapy water. Spray the plant on a regular basis to control the infestation and continue to monitor the plant before reintroducing it to other houseplants.