Liquid error (templates/product.alternate line 2): Error in tag 'section' - 'product.alternate' is not a valid section type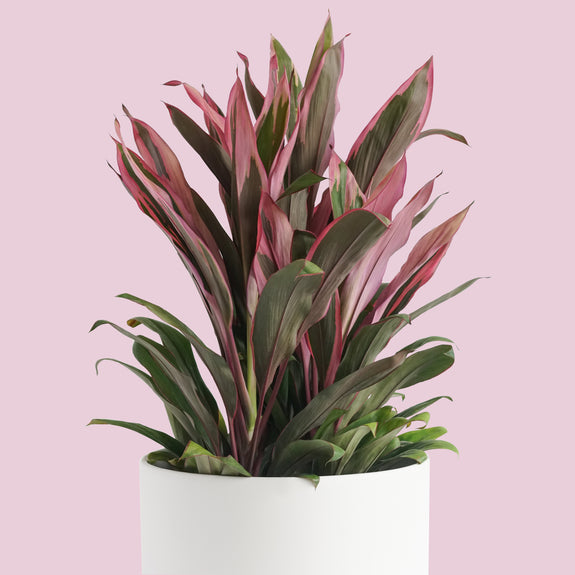 CORDYLINE MARIA
ABOUT ME
My professional name is Cordyline terminalis, but I prefer Maria. I'm a decorative houseplant known for my vibrant, colorful leaves ranging from light green to hot pink.
THE LIGHT I LIKE
I need bright light, but avoid direct sunlight, which can burn my leaves. Pro tip: green-leaved cordyline do best with direct light, while those with colorful leaves prefer bright indirect or filtered sunlight.

HOW MUCH I DRINK 
Keep my soil consistently moist, but not soggy. I love humidity and warm temperatures, so avoid drafts and cool temperatures.