Liquid error (templates/product.alternate line 2): Error in tag 'section' - 'product.alternate' is not a valid section type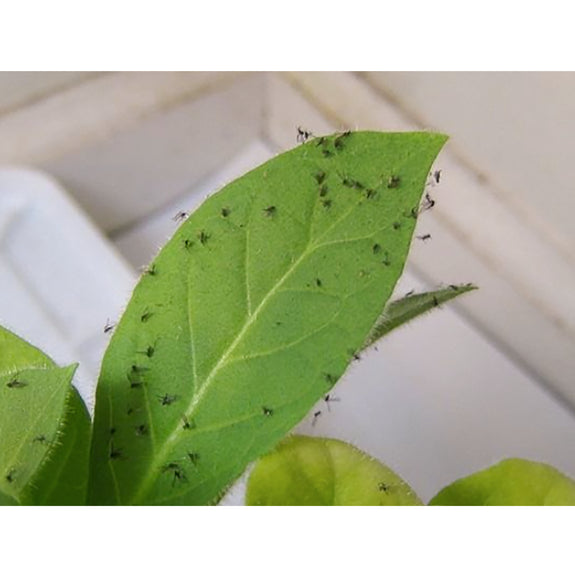 FUNGUS GNATS
HELP! There are tiny black bugs flying around my plant and house!  
You're probably dealing with: Fungus Gnats
How can I tell?: Fungus gnats are tiny, black winged insects and look very similar to fruit flies and other gnats. Although small, they are easy to spot, especially when disturbing the soil where they lay their eggs.  
But, why?: Fungus gnats thrive in moist conditions, commonly targeting plants where rich, poorly-draining soil is staying moist for too long. They can spread by reusing potting soil or by introducing new plants into the home. As unsightly as they are, they are relatively harmless pests that have virtually no effect on established plants. 
Let's fix this: Since fungus gnats lay their eggs in moist or wet soil, addressing the root of the issue is key. If the potting soil is taking too long to dry out, add amendments like perlite and bark to create a more porous, quick draining soil mix. Consider the plant's placement from a window and determine if it could benefit from being closer to receive more light, drying out the soil quicker. Also be sure to thoroughly water your plants less frequently instead of giving them small sips of water often. If you have an infestation, mix one part 3% hydrogen peroxide with four parts water and drench the soil the next time you would normally water the plant. The soil will fizz for a few minutes after watering which is normal. The hydrogen peroxide will kill the larvae on contact. Repeat for 2-4 weeks or until the infestation subsides. Alternatively, you can use Mosquito Bits and follow the instructions as described.