Liquid error (templates/product.alternate line 2): Error in tag 'section' - 'product.alternate' is not a valid section type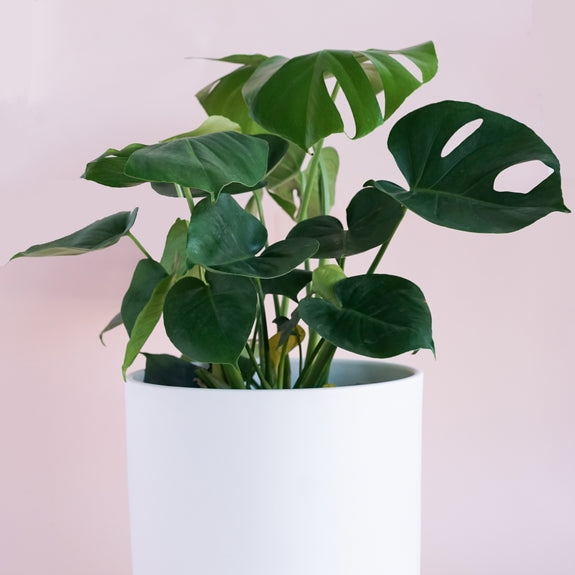 MONSTERA
ABOUT ME
I'm the popular kid in school, also known as the Swiss Cheese Plant due to the splits and holes found in my eye-catching foliage. I hate to brag, but I'm one of the most iconic and sought after indoor plants! I require ample space to grow, and can be trained to grow up a trellis or moss pole!
THE LIGHT I LIKE 
I enjoy bright filtered light year-round, but direct sunlight will burn my pretty leaves.
HOW MUCH I DRINK
Wait until my soil is fairly dry before watering thoroughly (roughly once a week). Mist me regularly throughout to increase humidity.