Liquid error (templates/product.alternate line 2): Error in tag 'section' - 'product.alternate' is not a valid section type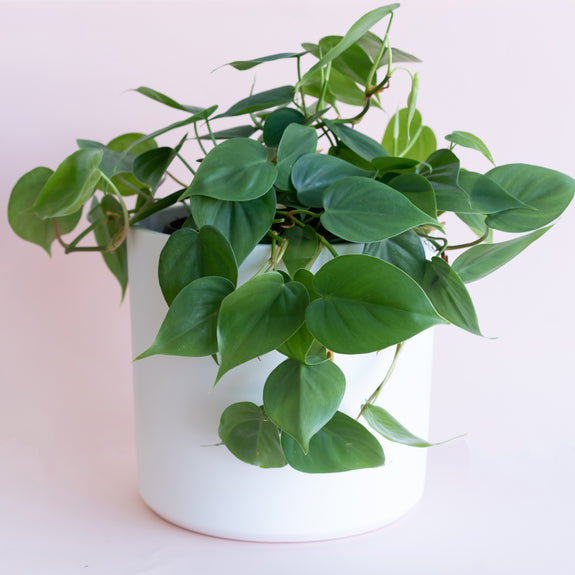 HEARTLEAF PHILODENDRON
ABOUT ME
My professional name is Philodendron cordatum, but my friends call me Heartleaf or Sweetheart philodendron. I'm a vining plant that grows rapidly! I look very similar to my friend, Pothos, but my leaves are a bit darker, smoother, and more heart shaped. Fun Fact: I'm very easy to propagate via cuttings in water or directly in moist soil. Snip a piece to share with a friend, or buy one plant, get many free! I'm also great for beginners.
THE LIGHT I LIKE 
I prefer bright, indirect light, ideally a North or East facing window. I can also thrive in a West-facing window if set further away from direct sunlight.  
HOW MUCH I DRINK 
Water me about once per week, but let my soil dry out in between. I'm pretty communicative - my leaves will droop when under-watered and perk back up after a thorough drink.