Liquid error (templates/product.alternate line 2): Error in tag 'section' - 'product.alternate' is not a valid section type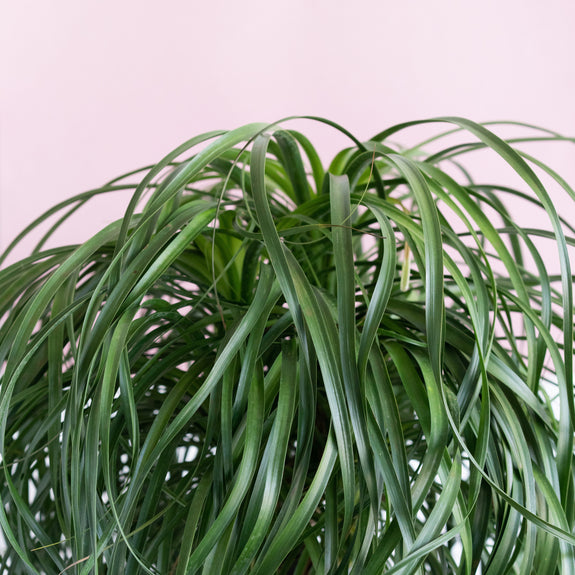 PONYTAIL PALM
ABOUT ME
I'm a Ponytail palm, sometimes referred to as Elephant's foot because of my bulbous trunk that stores water. This makes me pretty drought tolerant and easygoing. Despite my name, I'm actually not a palm! I'm in the agave family and behave similarly to a succulent. Every now and then, the tips of my ponytail turn brown — just snip these off and adjust watering if necessary.
THE LIGHT I LIKE
I like very bright, indirect light and can also handle full sun.
HOW MUCH I DRINK
Water thoroughly once or twice per month depending on how much light I'm receiving.