Liquid error (templates/product.alternate line 2): Error in tag 'section' - 'product.alternate' is not a valid section type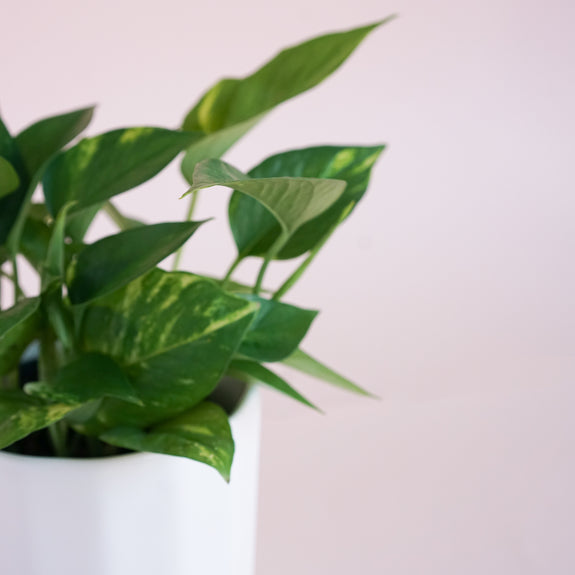 POTHOS
ABOUT ME
Professionally I'm known as Epipremnum aureum, but my friends call me Pothos or Devil's Ivy. I'm a vining plant that grows rapidly! I look good in a hanging pot or sitting on a high shelf. Fun Fact: I'm very easy to propagate via cuttings in water or directly in moist soil. Snip a piece to share with a friend, or buy one plant, get many free! I'm also great for beginners.
THE LIGHT I LIKE
I'm pretty easy going, and tolerant of lower light levels, however I really thrive in bright, filtered light. Avoid prolonged periods of direct sunlight or my leaves will burn.
HOW MUCH I DRINK
Water me about once per week, but let my soil dry out between waterings. I'm pretty communicative - my leaves will droop when underwatered and perk right back up after a thorough drink.
POPULAR VARIETIES
Jade, Golden, Neon, Marble Queen