Liquid error (templates/product.alternate line 2): Error in tag 'section' - 'product.alternate' is not a valid section type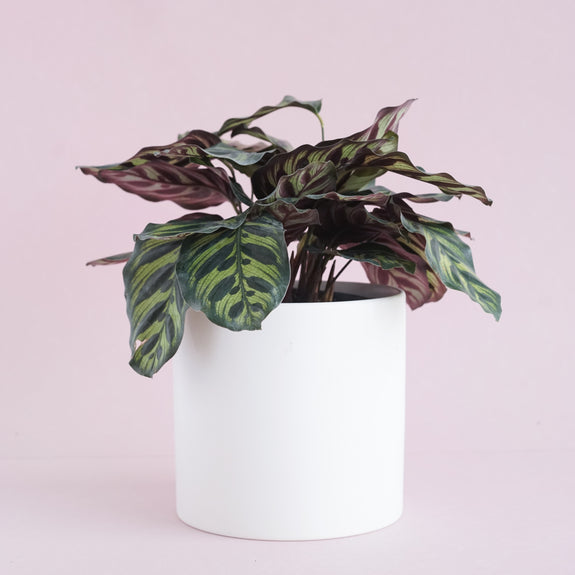 PRAYER PLANT
ABOUT ME
I'm a prayer plant! I come in a vast variety of bold, beautiful leaf patterns and colors, and our fancy, dancing foliage has made us a popular houseplant. I get my name from the way my leaves fold together in the evening, as if in prayer, but the only thing I worship is humidity. Popular prayer plant varieties include Stromanthe, Calathea, and Maranta.
THE LIGHT I LIKE
I like bright, indirect light. Too much sun will burn my delicate leaves!
HOW MUCH I DRINK
Because I'm a humidity lover, I don't like to dry out. Keep my soil consistently damp, but not soggy, and water when the top inch is dry.